Syeda J. Mansur, M.D. is the founder of HatchHope. As a President , she leads the board members in governance. Dr. Mansur graduated Cum Laude in Biological Sciences in 2009 from GMU. She is a National Health Service Corps (NHSC) Scholar and in 2015 she completed her Doctorate in Medicine from Howard Univeristy School of Medicine. She is currently completing her post graduate training in Family Medicine at Marshall University College of Medicine.
Syed H. Al-Mansur was appointed as Senior Vice President  and CEO of HatchHope in 2008 and 2012 respectively. He executes HatchHope strategies and leads the operations and business activities of the organization. Mr. Al-Mansur brings 18 years of executive experience to HatchHope. His areas of expertise include media relation, corporate presentations, strategic partnership, internal communications, crisis communications, E-marketing, sporting events, sponsorships, annual reports and market launches.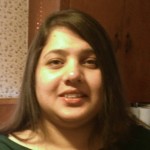 Dr. Maimoona Hasan, M.D. was appointed as our Treasurer in 2016. On May 2nd, 2015, Dr. Hasan joined our HatchHope family as a Project Coordinator for Books for Africa project and continued to work for the project from Poland, where she was studying Medicine at the Medical University of Lublin.We welcome her back to U.S. as a physician and also as Teasurer of HatchHope. 
Mutsa Nyakabau, M.D., M.P.H. was appointed as Secretary of HatchHope in 2011. He has a critical role in fostering communication and proper management and utilization of meeting minutes and foundation's bylaws. Dr

. Nyakabau graduated Magna Cum Laude with Honors in Biological Sciences in 2009 as a Full Scholarship  Track and Field Athlete from GMU. In 2014 he received a degree in Masters in Public Health from Johns Hopkins Univeristy. He is also a Pedro Arrupe Scholar and in 2015 he completed his Doctorate in Medicine from Georgetown Univeristy School of Medicine. He is currently completing his post graduate training in Pediatrics at Geisinger Medical Center. 
HatchHope For Humanity is a volunteer based organization


Dr. Syeda Sheema Mansur, M.B.B.S : Regional Vice President for Bangladesh


Dr. Lutfan Nahar, M.B.B.S: Medical Director- Bangladesh


Grace Nyakabau, M.B.A: Regional Vice President for Africa



Zahid Qureshi: Project Director Hampton Roads Virginia


Zahra Mansur: Project Manager Books For Africa


Sarah Qureshi: Graphic Designer and Webmaster



Dr. Renjit Thomas, M.D:

Board Member

 



Samar Bashir, M.P.H:

Board Member



Sujana Dhakal B.S.N: Board Member


Dr. Huma Khan, M.D: Board Member



Samina Qureshi

: Board Member